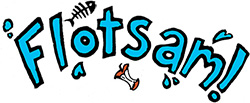 THANK YOU!
Wow! Somehow it all worked! More than thirty shows in five states and over 650 miles of river. Thank you to everyone who came out and supported us on our Upper Mississippi River Tour last summer.

We're taking a break for a the winter, but we're already planning our next trip down the Ohio next summer. If you live along the Ohio River, we would LOVE to hear from you. Please contact us at: info@rivercircus.com


If you'd like to support our work, you can Venmo your donation to 'rivercircus', or click the Paypal link below.