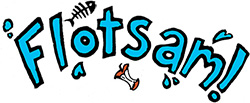 2021 SEATTLE-AREA TOUR:
Aug 22 - EVERETT, WA
Aug 24 - SEATTLE, WA (Ballard)
Aug 25 - SEATTLE, WA (Sand Point)
Aug 26 - RENTON, WA - Gene Coulon Park
Aug 27 - SEATTLE, WA - Seward Park
Aug 28 - SEATTLE (Downtown) - Lake Union Park
Aug 29 - SEATTLE (U-District) - Fritz Hedges Park

All shows are at 6 pm and are FREE!

For more information, contact us at: info@rivercircus.com

We're still hoping to do bigger trips in 2022 and beyond.
Please keep checking back for updates!

To support our work, you can Venmo your donation to:
@rivercircus
Or click the Paypal link below.